Our wines
Grüner Veltliner
Ried Gaisberg
| 1ÖTW
Here, Grüner Veltliner meets concentrated schist! Like the Offenberg, the Gaisberg is one of our premier sites and therefore one of the flagships at the winery. Mica schist predominates on the Zöbing side, covered by a delicate layer of brown earth. The character of the site is a fundamental prerequisite for the clear minerality in our Grüner Veltliner. The Gaisberg provides the best conditions for great wines of international stature.
grape variety:
Grüner Veltliner
soil:
mica schist, brown earth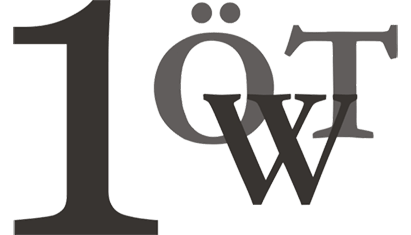 Der Gaisberg grenzt auf seiner Westseite an den Heiligenstein. Der verwitterte Glimmerschiefer bildet im Oberboden silikatische Braunerde. Die nach Südwesten ausgerichteten Terrassen sorgen für reichlich Sonnenstunden. Die Hauptpflückzeit ist erst Ende Oktober. Für unseren Premier-Cru-Weinberg Gaisberg wird ausschließlich gesundes Traubenmaterial verwendet.

tasting notes
feiner Duft nach reifer Ananas und Mango, ein Hauch Blütenhonig, zartes Kräuteraroma, dunkle Mineralität. Saftig, elegant, leicht salzig, zarte Fruchtsüße nach Passionsfrucht und gelbem Apfel.
drinking temperature
14–16° C
food pairing
gegrillte Lammkronen mit Thymianjus, Thunfischsteak mit Sesam und Sojasauce, gegrillter Käse mit grünem Spargel
awards
JAMES SÄUGLING
89 P. 2021 Grüner Veltliner Ried Gaisberg | 1ÖTW
92 P. 2018 Grüner Veltliner Ried Gaisberg | 1ÖTW
92 P. 2016 Grüner Veltliner Ried Gaisberg | 1ÖTW
ROBERT PARKER, WEINENTHUSIAST
90 P. 2021 Grüner Veltliner Ried Gaisberg | 1 ÖTW
91 P. 2017 Grüner Veltliner Ried Gaisberg | 1ÖTW
FALSTAFF
93 P. 2021 Grüner Veltliner Ried Gaisberg |1 ÖTW
94 P. 2019 Grüner Veltliner Ried Gaisberg | 1ÖTW
93 P. 2017 Grüner Veltliner Ried Gaisberg | 1ÖTW
93 P. 2016 Grüner Veltliner Ried Gaisberg | 1ÖTW
WEIN PUR
92 P. 2021 Grüner Veltliner Ried Gaisberg | 1ÖTW